Every week each of our Movies and Music Library Team will be bringing you the best of what we're watching and listening to so you can enjoy it too.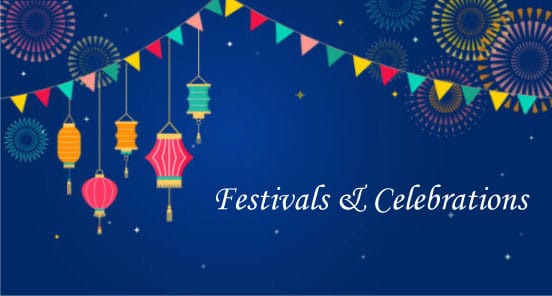 RL's Picks
Brimstone & Glory is an awesome documentary about The National Pyrotechnic Festival in Tultepec, Mexico. Each year, in celebration of San Juan de Dios, Tultepec hosts a festival featuring the Castles of Fire and the Burning of the Bulls.
Zindagi Na Milegi Dobara is a feature Hindi film about a group of friends who go on a 3-week roadtrip and wind up in Spain where they participate in La Tomatina Festival.
Debra's Picks
If you are a classical music fan you can attend the most prestigious international festivals remotely with medici.tv. To see the upcoming Verbier festival in Switzerland in July, featuring acclaimed musicians Yuja Wang, Evgeny Kissin, Jakub Orlinski, MILOS and so many more, see the International Music Festival Event Calendar streamed live and on demand on medici.tv. Past music festivals are available to watch as well, including the Salzburg, Quebec summer festivals, and others.
Summer of Soul (... or when the revolution could not be televised) is a fabulous documentary by Questlove, of the Harlem Cultural Festival, held just 100 miles south of Woodstock, in the summer of 1969, when thousands of people celebrated Black history, culture, music and fashion. The footage was discovered and finally released last year with performances by Stevie Wonder, Nina Simone, Gladys Knight and the Pips, Mahalia Jackson, B.B. King, Sly & the Family Stone, The 5th Dimension, and more. You can hear them all on the soundtrack.
And finally, one of my favorite movies, Black Orpheus, transfers the Orpheus and Eurydice myth to the festival of Carnivale in Brazil. This classic Portuguese movie is also known for its famous score by Antonio Carlos Jobim and Luiz Bonfa which introduced the world to samba bossa nova. The brilliant guitarist Joao Gilberto then debuted a more refined jazz bossa nova style along with saxophonist Stan Getz, which led to some of the biggest selling jazz albums of all time: Getz/Gilberto. Black Orpheus is on Kanopy and dvd/bluray and the soundtrack is available as well.
While reading a Bob Dylan lyric can be a revelatory experience, one can often feel let down on hearing him actually sing them. I know the first time I heard Bob Dylan sing, I wondered why he was so revered. But seeing him as he took the music world by storm with his live performances, he really is a striking and powerful performer. Happily for all of us, director Murray Lerner captured Dylan at the Newport Folk festival in the sixties as he was stunning the world and transforming his own persona in the documentary, The Other Side of the Mirror.
One of my favorite films about a music festival is Monterey Pop. I love the film not only for the great musical performances by Jimi Hendrix, Otis Redding, Janis Joplin, The Mamas and the Papas, The Who, Jefferson Airplane, Ravi Shankar and many others but also for the amazing vignettes of the audience which really capture the feeling of that moment in time. The great documentary filmmaker D.A. Pennebaker pioneered the filming of a live concert (the equally great filmmaker Albert Maysles was one of the camera operators) and captured a incredible moment in the California music scene.
The music of Kool and the Gang is always worth a celebration. The versatile R&B/Funk band made iconic music for decades and are a part of some great movie musical moments in Pulp Fiction and Saturday Night Fever. Their greatest hits are available on Freegal as well as on CD.
Finally, while the title The Celebration sounds like a lot of fun, director Thomas Vinterberg's Danish film about a man's 60th birthday celebration which disintegrates into chaos is both funny and bleakly tragic. It is also the film that established the famed Dogme 95 style of filmmaking which was an attempt to rally filmmakers to focus on story, acting and theme rather than on special effects driven spectacle.
Juan's Picks
This week's theme is about festivals and celebrations. In my opinion, any event that aims to be festive and celebratory must in some way incorporate music. Across cultures and beyond geographic boundaries, music remains at the core of many festivals and celebrations. For example, Jazz, Classical music, Mariachi music, and many other genres of music have festivals that bring people together to celebrate music and the myriad complex stories told through that elegant medium. From the humble courtyard performances to the world's largest stadiums brimming with fans, music's presence helps bond people together in a communal state of euphoria, excitement, appreciation, and more.
One of the wonderful aspects of music is that we, as listeners, are able to explore and identify with universal themes even though a given work may be highly autobiographical or unique to the singer/songwriter experience. Music can serve as a universal language because the listener does not necessarily need to speak the same vernacular, language, or occupy the same cultural identity as the performer. With this in mind, I recommend the films Coco, Turning Red, and Soul because they celebrate music while also emphasizing the universality of these characters' experiences--all within the larger context of communal celebration.
Gatherings of people almost always require music; it is a common staple of the human experience. Music enhances the many communal interactions present across cultures, especially those that occur within a festive and celebratory context. From the humble Mexican Courtyard to the world's largest stadiums and arenas, live music is has an integral role in these gatherings.
Check out these Mariachi events in San Jose coming soon.
https://www.sanjose.org/events/fiesta-del-mariachi
Mariachi recordings--streaming on Alexander Street.
Mariachi alexander
The film Coco represents the celebration of Day of the Dead.
Some celebratory music!
Juan Gabriel
Vicente Fernandez music video
Primera Fila
Luis Miguel Vivo CD
National Lampoon Lemmings – National Lampoon has created a musical that parodied the festival of Woodstock, with the help of lemmings! Performers include John Belushi, Chevy Chase, Christopher Guest amongst other fantastically talented musicians and singers. This was first performed in 1973 in a small club in New York City. If you remember Woodstock (even if you don't) this is a very funny representation of Woodstock.
Here is a song from the show…Positively Wall Street, played by Christopher Guest as Bob Dylan.
Don't Look Back D.A. Pennebaker directed Bob Dylan's 1965 three week tour of England. We are treated to behind the scene moments, of Joan Baez singing, and of Bob Dylan writing many of his now iconic songs of the sixties. The cinematography is simple black and white, which helps capture the uniqueness of this time in Bob Dylan's life. From this clip you experience the scrutiny he went through, and how he handled the endless questions of what his songs mean. Don't Look Back – Dylan Interview Clip
The Last Waltz – On November 25 1976, Thanksgiving Day, The Canadian group, The Band performed their farewell concert. Martin Scorsese directed this historic concert, preserving a magical night for all of us to enjoy. This film is considered to be the greatest documentary concert films ever made. The Library of Congress selected this film to be preserved in the United States National Film Registry. The list of performers include, Bob Dylan, Neil Young, Muddy Waters, Van Morrison, Joni Mitchell and Paul Butterfield, to name just a few.
Here for your viewing pleasure, the movie clip of The Last Waltz
Movies & Music - Question of the Week
The Woodstock music festival actually took place in what location?
Last Week's Trivia Answer: All of the Above