Every week each of our Movies and Music Library Team will be bringing you the best of what we're watching and listening to so you can enjoy it too.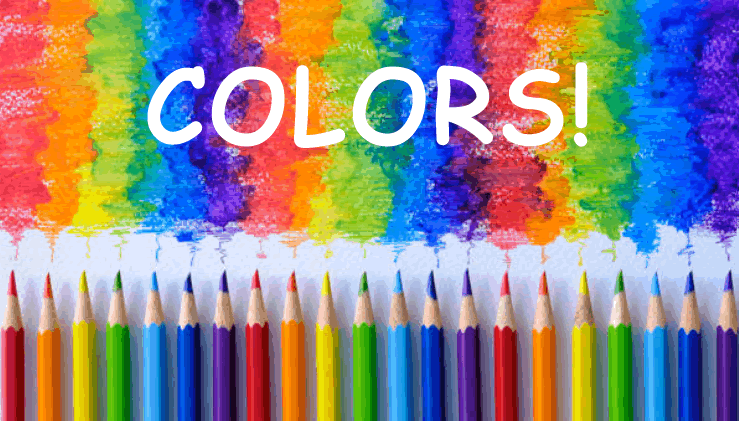 RL's Picks
COLORS
THE FILM
Colors is a 1988 film directed by Academy Award nominee Dennis Hopper, with cinematography by Academy Award winner Haskell Wexler, and music by Academy Award and Grammy winner Herbie Hancock. It stars Academy Award winners Robert Duvall and Sean Penn. Cameo by Mario Lopez.
COLORS
THE SOUNDTRACK
The soundtrack to Colors includes tracks by Ice T, Salt-N-Pepa, Big Daddy Kane, Eric B. & Rakim and Rick James!
"Green Eyes" by Erykah Badu
Erykah Badu's NPR Music Tiny Desk Concert packs a punch with just two songs. While "Rimshot" is always a welcome listen and the perfect jazzy warm-up to the epicness that follows, "Green Eyes" really shines in its colorful storytelling, style, musicality, chemistry, and goddess energy— everything contributes to the richness of this intimate performance. Erykah Badu is the "Queen of Neo-Soul" but could easily be a songbird from the jazz era. Also from the 2000 album Mama's Gun, check out the lovely track "Orange Moon".
Float away in a blue haze with this dreamy track from Jhené Aiko.
Honey can be considered a color, but because June is Pride Month, I wanted to celebrate this song about a romance that has "colored out the lines" but sounds just as sweet as any other.
Debra's Picks
Kind of Blue (Miles Davis): the best-selling jazz album of all time, and the one album even non-jazz fans are likely to own.
Available on Freegal and cd.
Blue (Joni Mitchell): Every song is great and some have been covered by artists from Diana Krall to Prince. There's also a tribute album, River: the Joni Letters by jazz pianist Herbie Hancock.
Available on cd.
Little Girl Blue ​​(Rogers & Hart): covered by Janis Joplin, Chet Baker, Frank Sinatra, among many others. It was the title song on Nina Simone's debut album of 1958, and is the title of a documentary about Janis Joplin.
Available on Freegal and cd.
Am ​I​Blue ​​First sung by Annette Hanshaw in 1929. Covered by ​artists including ​​Ethel Waters, Billie Holiday, Linda Ronstadt, Bette Midler, and was sung by Hoagie Carmichael and Lauren Bacall in the film To Have and Have Not.
Available on Freegal and cd.
Mood Indigo ​​(Duke Ellington) You can hear the Ellington Band or versions by Frank Sinatra, Theolonius Monk or Nina Simone. It's also a movie.​​
​On Freegal and cd.
The three strip Technicolor process, which allowed color films to proliferate after the Great Depression of the 1930's, is responsible for some of the most dazzling saturated color films in Hollywood history.
These are some of the most lovely technicolor films I know:
Acclaimed British directors, Michael Powell and Emeric Pressburger have directed many gorgeous films but two particularly stand out with their startling use of color. Black Narcissus, takes a story of the psychological toll that a group of nuns experience while running a hospital and school in an isolated convent in the Himalayas and turns it into a magnetic display of the expressionism of colors. It is one of the most beautifully vivid films of its time. The Red Shoes is also exquisite in its use of color to tell the story of a ballerina who is obsessed with dance.
The chilling Leave Her to Heaven, shows the film noir possibilities embedded in its beautiful Technicolor tones. With fascinating and complicated lighting patterns, the film tells the story of a woman capable of cold-blooded murder in her ambition to possess what she desires.
Originally critically reviled, director Douglas Sirk has gained a strong reputation as a great filmmaker for his expressive use of Technicolor particularly in two of his films starring Rock Hudson and Jane Wyman. Magnificent Obsession and All That Heaven Allows both use technicolor as an extension of the feelings of the characters. The effect is melodramatic, startling and well worth checking out! All That Heaven Allows has inspired many films including the gorgeous, Technicolor inspired Far From Heaven and the moving Ali, Fear Eats Soul.
Movies & Music - Question of the Week
This is the fandom name of K-pop group BLACKPINK.
Last Week's Trivia Answer: Dan Aykroyd