Every week each of our Movies and Music Library Team will be bringing you the best of what we're watching and listening to so you can enjoy it too.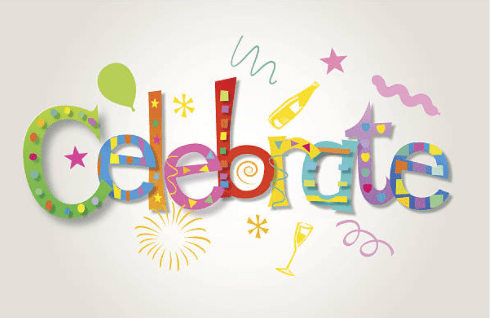 Debra's Picks
Bring in the New Year with Die Fledermaus by Johann Strauss. This quintessential New Year's Eve opera is fun, funny and irreverent, with tons of tuneful ditties. It's often sung in English and lyrics are added to coincide with current events. Local celebrities take cameos and everyone just has a ball. In 2003 Ruth Bader Ginsburg, a fervid opera lover made an appearance in this opera, along with justices Anthony Kennedy and Stephen Breyer.
If you like to listen to Handel's complete Messiah or just the highlights, try something a little different this year with Too Hot to Handel: the gospel Messiah or Handel's Messiah Rocks.
I'm not a fan of traditional Christmas music, but I am a fan of original Christmas songs or traditional ones that have been reimagined with a modern twist. In support of that, I offer this list of holiday music for the rest of us.
The holiday season just wouldn't be complete for me if I didn't watch the greatest Christmas movie of all time, Love Actually. Featuring an amazing ensemble cast and delightful characters and plot lines, Love Actually actually transcends Christmas to become a move that can be enjoyed at any time of the year.
RL's Picks
Celebrate this Christmas with some unique Christmas music from various genres. I'll begin with what is now my favorite Christmas song, God Rest Ye Merry Gentlemen from the album We Wish You a Metal Xmas and a Headbanging New Year. This song features vocals by Ronnie James Dio and guitars by Tony Iommi. It will rock you, turn the volume way up for this one.
Let's go from metal to reggae with Reggae Christmas From Studio One. Real Christmas Rock by Tennessee Brown and the Silvertones is my favorite track and there is even a song by The Wailers featuring Bob Marley.
Don't be turned off by the title or cover of Yule Be Miserable, this album has some good music! Christmas Blues by Ramsey Lewis is a very nice jazzy jam and Merry Christmas, Baby by B.B. King is also lovely.
Finally a timeless classic, A Christmas Together featuring the angelic voice of John Denver and the Muppets. This whole album makes you feel all nice and warm inside.
If you're looking for some Christmas music and want to branch out from the traditional hits, here are some of the albums I've been listening to lately: Once Upon a Christmas, another delightful selection of 80's music from Dolly Parton and Kenny Rogers; Hell of a Holiday by Pistol Annies (this album features some fantastic harmonizing and is available on Freegal and on CD); and for when you'd like to amuse and/or annoy your family, Christmas Cats. Also, Herb Alpert has a Christmas album available on Freegal and on CD.
Kanopy also has more interesting Christmas documentaries worth checking out. Getting to the Nutcracker interviews many children at an arts school in Los Angeles who are hoping to be cast in an upcoming production of The Nutcracker. They discuss how their lives are affected by dedicating so much time to ballet; their days feature no free time and sometimes barely know their family members. Despite the comical opening credits (those transitions look like the editor just discovered the default features in Windows Movie Maker), Saint Nicholas - The Real Story is a standard historical documentary, travelling to Europe to illustrate the environment the real Saint Nicholas would have lived in. Finally, tying in with the above album recommendations, A Not So Silent Night is a live concert recording of the folk musicians the McGarrigle Sisters and others performing winter music. I particularly enjoyed Justin Vivian Bond's dramatic performance of Christmas Spells.
Movies & Music - Question of the Week
This actress was 8 years old when she starred in 1947's Miracle on 34th Street and thought the actor playing Kris Kringle was the real-life Santa.
Last Week's Trivia Answer: 1999