"You can't help getting older, but you don't have to get old." - George Burns
George Burns lived to the age of 100, so he must have known a thing or two about aging! And while we can't stop the progression of time, we can try to age with good mental and physical health. The best way to achieve that is by getting regular exercise, eating right, challenging your mind, spending time with your loved ones, and generally keeping a positive outlook on life. The following list is just a sampling of the current resources our libraries offer for seniors, or really anyone looking towards a healthy future.
For those interested in attending virtual programs to learn more tips and tricks from health experts, sign up for these events in January:
The Physical and Mental Benefits of Exercise - Tuesday, January 18, 2022 at 2pm.
Using Medications Wisely - Wednesday, January 19, 2022 at 11am. 
Diabetes & Prediabetes Management - Thursday, January 27, 2022 at 7pm. 
Breathing Exercises - Friday, January 28, 2022 at 11am.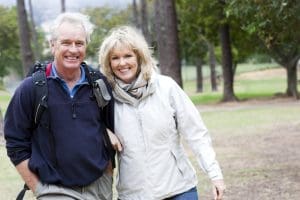 List created by Lolo_Librarian