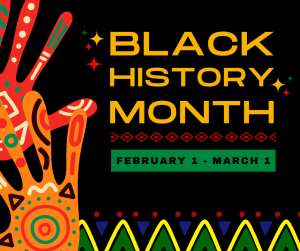 Since 1976, Black History Month has been observed throughout the month of February to collectively celebrate the invaluable contributions of African Americans across professional, social, and political arenas. "Negro History Week," the antecedent to Black History Month for the immediate 50 years prior, was first conceived of by the celebrated historian Carter G. Woodson; he intended Negro History Week to be as much a celebration of ongoing achievement as a powerful reminder to all Americans of the indelible traditions and histories that Black Americans contribute to society.  
At the direction of the Association for the Study of African American Life and History (ASALH)—of which Woodson was a founding member—the second week of February was chosen as Negro History Week in honor of the lives of Abraham Lincoln and Frederick Douglass—both of whom were born in mid-February.  
Now in its 47th anniversary, Black History Month continues to preserve Woodson's original mission of advocacy, celebration, and education by inspiring all of us to continue learning from those whose achievements, struggles, and stories have been elided from history. Society is best served when our stories, lessons, and wisdom are preserved and represented throughout the social discourse.  
SCCLD offers staff-curated lists of recent and classic works by Black authors.  SCCLD also offers in-person and virtual programs and events throughout the year that you do not want to miss. You are invited to learn more about Black History Month by participating in our libraries' events and allowing us to help you find your next good book! 
Children's
List created by SCCL_ChelseyR
List created by Hannah_MH
List created by SCCLD LIBRARIANS FOR ADULTS