The New York Times Online is available in three editions: English, Spanish and Chinese. Click on ESPAÑOL or 中文 on top of the webpage to access the Spanish or Chinese edition.
Headlines are updated throughout the day and readers have access to Times Video, which provides a variety of short videos on culture, entertainment, world news, science, and much more.
Please Note: The New York Times (NYT) requires users to be 13 or older.  The NYT also asks users age 13-17 to obtain parental or legal guardian consent to the NYT Terms of Service and NYT Privacy Policy.  By following the link below to access the NYT, you certify that you are 13 or older, and that if you are 13-17 years old, that you have obtained the consent of your parent or legal guardian to the NYT terms of service and privacy policy.
When accessing the New York Times link, you will be leaving the Santa Clara County Library District website and directed to the New York Times site. This service is provided at no charge to Santa Clara County Library District patrons. Please be aware that policies that apply to the Library and its website may not be the same as the terms of use for other websites. By proceeding you agree to accept and assume all risks and responsibilities for the losses and damages that may arise from your use of the New York Times website and release the Santa Clara County Library District from all liability. 
Instructions:
Checkout limit: 72 hours remote access. After 72 hours you can return to this page and redeem another access code.
---
Instrucciones:
Límite de préstamo: 72 horas de acceso externo. Después de 72 horas, puede regresar a esta página y redimir otro código de acceso.
---
操作說明:
借閱規則: 72小時遠端使用。72小時後, 您可以重回此頁面並索取另一組使用密碼。
操作说明:
借阅規則: 72小时远端使用。72小时後, 您可以重回此页面并索取另一组使用密码。
---

A few limitations to be aware of:
Mobile apps are available only for remote access. If you're connected to the Library's WiFi inside the library you will not be able to use the mobile app version.
Articles from 1923-1980 are not available for in-library access. However, patrons can access 5 articles per day from this date range via off-site access.
The archives for 1851-1922 and 1981 - present are unlimited.
The Crosswords app is not included. However, crosswords from the past week, as well as a handful from the archive, are available in the Crosswords section.
Regarding accessing the historical archives – the Library offers a separate database to the New York Times Historical for the years 1851 through Three Years Prior to Current Year via ProQuest. Access to the historical archive in PDF is available from both inside the library as well as remotely.
---
Explore the New York Times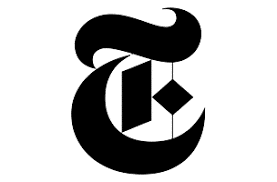 Here's a wide-ranging list of nytimes.com sections to get anyone started exploring what we're offering: