Captivating Voices
The Santa Clara County Library District (SCCLD) is proud to announce the third annual Distinguished Author Series. SCCLD welcomes three writers whose works spark thought-provoking ideas and conversations. Each of these barrier-breaking authors comes from a different and diverse background, with stories that will captivate and inspire.
Each author presentation or moderated talk will be followed by an audience participation opportunity for questions and answers.
The Distinguished Author Series is Free and open to the public.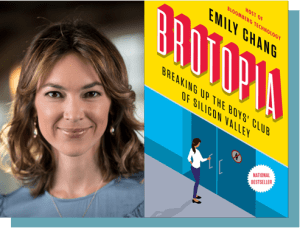 Emily Chang
Television Anchor and Author
Emmy Award-winning journalist Emily Chang reports on global technology and media companies, startups, and the future of business. Her exposé Brotopia: Breaking Up the Boys' Club of Silicon Valley, sheds a bright, objective and journalistic light on the issue of gender gaps in Silicon Valley that have shut women out of the great wealth creation.
Author Visit with Emily Chang
Wednesday, September 14, 2022 @ 7:00 pm
Heritage Theatre
1 West Campbell Ave.
Campbell, CA 95008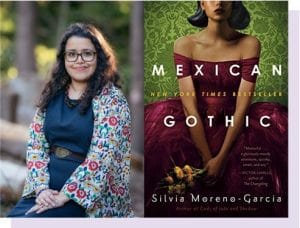 Silvia Moreno-Garcia
Bestselling Author and Editor
Acclaimed novelist, short-story writer and editor Silvia Moreno-Garcia is the recipient of the Locus and British Fantasy Awards. Born in Mexico, but now living in Canada, Moreno-Garcia's writings cross multiple genres from fantasy, science fiction, horror and noir. Her works include Mexican Gothic, Velvet Was the Night and the recently released The Daughter of Doctor Moreau.
Author Visit with Silvia Moreno-Garcia
Saturday, October 1, 2022 @ 3:00 pm
Smithwick Theater at Foothill College
12345 El Monte Road
Los Altos, CA 94002
In this 5-minute clip with Silvia Moreno-Garcia, the bestselling author and editor talks about setting the mood and creating the memorable characters and incorporating historical moments of her 2021 novel, Velvet Was the Night.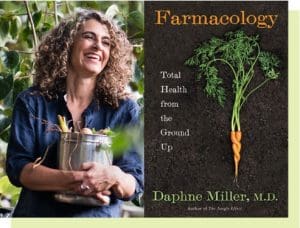 Dr. Daphne Miller
Medical Doctor and Author
Family physician, science writer, and clinical professor Dr. Daphne Miller studies the connections between health, food, and agriculture, with the goal of building a healthier and more resilient food system. She has written two books: The Jungle Effect: The Science of Wisdom and Traditional Diets and Farmacology: Total Health from the Soil Up.
Author Visit with Dr. Daphne Miller
Saturday, October 22, 2022 @ 3:00 pm
Forum 1 Building at De Anza College
21250 Stevens Creek Blvd.
Cupertino, CA 95014
SCCLD would like to thank the Santa Clara County Library District Foundation for its generosity in supporting the Distinguished Author Series.
The Foundation is hosting a special private event immediately following the author talks with Emily Chang and Silvia Moreno-Garcia. Guests will have the opportunity to meet the authors in a small gathering and if desired, have a book personally signed by the author. To learn about attending these private events, visit sccldf.org.