Every week each of our Movies and Music Library Team will be bringing you the best of what we're watching and listening to so you can enjoy it too.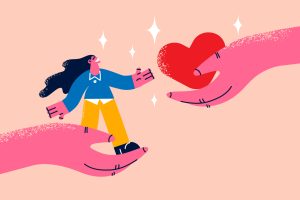 RL's Picks
Chromeo is a Canadian electro-funk duo formed in 2002 by David "Dave 1" Macklovitch and Patrick "P-Thugg" Gemayel. They are known for their unique blend of synthesizers, catchy melodies, and retro-inspired sounds. The duo's music draws influences from various genres, including funk, disco, R&B and synth-pop. 
Dave 1 is of Jewish descent, while P-Thugg is of Arab descent. They have jokingly described themselves as "the only successful Arab/Jewish partnership since the dawn of human culture," but despite their different cultural backgrounds, they have come together as creative partners in Chromeo, demonstrating a positive example of collaboration, unity, and shared humanity. They embrace their respective heritages while also celebrating the power of music to bridge cultural gaps and bring people together.
Juan's Picks
I believe that music's ability to resonate with us—regardless of whether we as listeners are able to comprehend it or not—makes it an indispensable tool for social fraternization. Music that is written in foreign languages and composed of (pun intended!) unfamiliar rhythms can still be a part of a wholly pleasant experience if we allow it to be. Our theme for this week celebrates our shared humanity through music and film. As such, I will be sharing songs that remind me that unity, acceptance, and appreciation are powerful perspectives that each one of us can practice in our daily lives.  
John Lennon's Imagine has been covered by a variety of bands, each one of them adding a different spin to a timeless classic.  
De Colores is a song which encourages the listener to appreciate the world in all its splendor and beauty.  
What a Wonderful World by Louis Armstrong reminds us to appreciate what the world has to offer which is a message of unity and love.  
New music that promotes togetherness, kindness, and hope is created in every part of the globe. The library is one great place to find global perspectives which enrich our worldview.  
Can you think of other ways in which music is able to bring us closer together?  
Sarah's Picks
Nine Days - Strangers are interviewed for a chance to live on Earth. During the process, those who aren't chosen are given one moment to experience life, thoughtfully recreated by the interviewer. This is a surreal and interesting take on "where we come from" that examines the possible reasons for our human existence. 
Us
- What if all of humanity were connected... to a doppelganger? Set in Santa Cruz at the famous Boardwalk theme park, a family comes face to face with a version of themselves that is terrifying and threatens their very existence.
The Best of James Taylor- There are so many lyrics on this album about human connection, friendship, and love. Check out You've Got a Friend, How Sweet It Is (to Be Loved by You), Shower the People, and Your Smiling Face. 
Tamara's Picks
Grammy nominated artists Lori Henriques and Joey Alexander paired up to create a beautiful album of jazz tunes inspired by eight different Nobel Laureates - Legion of Peace. Children young, old, and everywhere in between can bebop and groove along to glimpses of the work of Jody Williams, Malala Yousafzai, Wangari Maathai, Muhammad Yunus, Ralph Bunche, Leymah Gbowee, Desmond Tutu, and Jimmy Carter. You may even be inspired to be the change and bring more good into our world!
Debra's Picks
The Band's Visit: Egyptian police band musicians on their way to play at a ceremony in Israel find themselves stranded in a small, desolate Israeli town in the desert. Human moments ensue between the musicians and Israeli townsfolk in this cross-cultural comedy. It was also a Tony award winning musical and the cast album is available.
The Visitor
A disaffected college professor undergoes a life change when he befriends a Senegalese couple who have been squatting in his rarely-used apartment. DVD
West-Eastern Divan Orchestra: Argentinian-born Israeli conductor Daniel Barenboim and Palestinian scholar Edward Said founded the West-Eastern Divan Orchestra in 1999 to enable intercultural dialogue and to promote the experience of collaborating as a matter of common interest. You can hear many of their concerts on medici.tv
Best of Enemies
This movie is a window into the opposite of a

 

shared

 

humanity. It documents the moment when political discourse devolved into personal insults and name-calling.  In 1968 ABC aired a series of debates between two famous intellectuals: leading conservative William F. Buckley and leftist writer Gore Vidal. Their explosive exchanges kept viewers riveted, revived the ratings of ABC and changed political news forever. This also became a play by David Harewood, with a live screening by
National Theater of London Live
.
DVD/BLURAY
Movies & Music - Question of the Week
Who is the first person to win the Nobel Peace Prize AND a Grammy Award?
Martin Luther King, Jr.

0
Last Week's Trivia Answer: Mary Richards