Every week each of our Movies and Music Library Team will be bringing you the best of what we're watching and listening to so you can enjoy it too.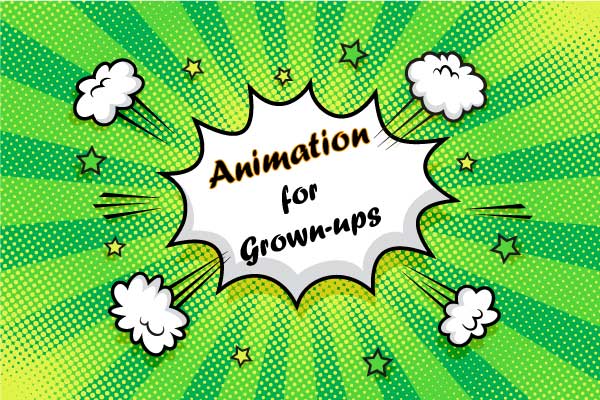 RL's Picks
Anomalisa is an exceptional stop motion psychological comedy/drama film. It was written and co-directed by the great Charlie Kaufman and was the first R-rated animated film to be nominated for an Academy Award for Best Animated Feature. A decade before the release of the film, Anomalisa was an audio play with a musical score by Carter Burwell who also scored the film's soundtrack.
Debra's Picks
Fantastic Mr. Fox: Wes Anderson's first foray into animation carries the same wry, stylized atmosphere that his live action films do. This is based on a children's book but still manages to have very adult concerns that come out of its stop motion animation. There is a soundtrack cd as well, and guess what? It was also made into a fun opera by Tobias Picker.
The Isle of Dogs: Another great Wes Anderson stop-motion animation feature. When all the dogs of Megasaki City are banished to Trash Island, 12-year old Atari Kabayashi embarks on an epic journey to rescue his beloved dog, Spots. A loving tribute to anime, Japanese culture and dogs, it also has so much deadpan humor and little snarky references. Liev Schreiber, Bryan Cranston, Edward Norton, Bill Murray, Yoko Ono, Anjelica Huston, Tilda Swinton and many more take part.
Marcel With the Shoes On: It's for kids, but fun for adults too, especially if you watch it with your kids. I saw it in the theater with my 23-year old daughter because she had already seen it and loved it. Blending live action with stop-motion animation gives it a strange realism, especially when "60 Minutes" host Leslie Stahl shows up to interview the tiny one-eyed shell Marcel, who is looking for his lost family. The director voices Marcel and Isabella Rossellini voices his grandmother.
A Town Called Panic: What happens when a zillion bricks are ordered for a home improvement project instead of fifty? A zany, off-the-wall stop-motion animated film in French (with subtitles). DVD
Those films are great for all ages. These next ones are for adults:
Tower: This is an extraordinary documentary of a horrific and, at the time an unimaginable event, that occurred on August 1, 1966, when a sniper took the elevator to the top floor of the iconic tower at the University of Texas, Austin and proceeded to shoot people passing by below. It was the first mass shooting to unfold live on tv and radio. The film blends archival footage with rotoscopic animation of actors using real voices of survivors as the tragedy unfolds over 96 minutes of suspense. Imagine the experience at a time when there are no cell phones, no way to communicate. There are no SWAT teams, body armor or AR15s. Ordinary people and 2 policemen are heroes. The filmmaker does not name or show the sniper. Incredibly tense and moving - probably the only way to show such a terrible experience is through animation. On Kanopy and DVD.
Flee: Documentary about Amin Nawabi, who decides to reveal a secret from his past before marrying his husband and share his story about fleeing from Afghanistan to Denmark as a young child with his mother and siblings. 2021 Academy Award nominee for best documentary.
Sita Sings the Blues: I've featured this animated film before - it's an all-time favorite. If f you like Betty Boop-style cartoons, the Ramayana, 1920s jazz, classical Indian music, Indonesian shadow puppets, super creative animation - or even just one of these things, you have to see this movie. Charming, engrossing, amazing. On Kanopy, dvd, and youtube.
Isle of Dogs: If you're a fan of other Wes Anderson films, this is a must-watch. It's quirky, funny, and touches on themes like class, consumerism, environmentalism, animal welfare, and mass hysteria. At the heart is a story about a boy looking for his dog.
My Life as a Zucchini: If you enjoyed Annie and Madeline as a child, let me introduce you to their darker cousin. The film is equally hopeful and heartbreaking, as the kids navigate their way in the foster care system. Hard themes such as loss, child abuse, and neglect are depicted, balanced with the themes of friendship, trust, and love.
Nausicaä of the Valley of the Wind: Fans of post-apocalyptic storylines will enjoy this early Studio Ghibli film. A resourceful young woman is at the center of a search for a solution to years of disconnection between humans and nature. The world she lives in is an uninhabitable wasteland, but she discovers a secret that could bring harmony and safety back to the planet.
Attack on Titan: Adapted from the manga of the same name, this bloody and brutal anime about giants who devour cities is not for the squeamish. Who are the giants? Why are they here? How can they be stopped? Part of the intrigue lies in the mysterious origin of the giants. The series slowly chips away at the true nature of the giants, and promises some epic battles along the way.
Animation can be such a powerful way to convey things that aren't possible in live action films.
The great director, Richard Linklater, put out a pair of mind bending and masterly films for adults:
Waking Life: Are we sleepwalking through our waking life or wake walking through our dreams? No object securely holds it shapes as this film floats between characters searching for answers in this remarkable film that is thematically similar to Linklater's early cult favorite .
A Scanner Darkly: Linklater adapts Philip K. Dick's novel set in a near future where the war on drugs is utterly lost. Linklater uses animation to create a drugged out Los Angeles where nothing can be trusted in this neo noir starring Keanu Reeves.
Fantastic Planet: In the far future on a distant planet, the humans are kept as pets by the giant blue skinned Traags. Director René Laloux creates an eerie world of impossible menace as a young human, rebels against the order and power of the Traags. This Czech/French film won the Special Prize at the 1973 Cannes film award and continues to have an otherworldly pull on audiences. The haunting soundtrack also casts a spell.
Waltz With Bashir: Ari Folman is haunted by dreams of deadly rabid dogs and is missing key portions of his memory of part of his deployment for the Israeli Defense Forces. He travels across country to interview people who know him to unravel the mystery of his dreams and his missing memory. This film was the first animated film nominaed for the Best International Feature Academy Award.
Loving Vincent: Vincent Van Gogh's last letter is delivered to his brother in this incredible hand painted animated wonder. Each frame was painted by artists to mimic Van Gogh's signature style of art. The man carrying the letter attempts to discover more about Van Gogh's life and death during the trip as the gorgeous animation tells its own story abouy Van Gogh. The film was nominated for the Best Animated Feature Academy Award.
Diana's Picks
Belladonna of Sadness - A Japanese animated film from 1973 about a woman who makes a pact with the devil to get revenge after an assault, has a lot of very stunning psychedelic imagery and has an incredible score by avant-garde jazz composer Masahiko Satoh. This film was lost for decades but finally got a proper release in 2016 and is available to stream on Kanopy!
Persepolis - An excellent adaptation of the graphic novels by Marjane Satrapi, a coming of age story set in Iran after the 1979 Revolution. The film does an excellent job of blending the personal with the political. I would also highly recommend checking out the soundtrack!
Fantastic Planet - Another great film from 1973. Fantastic Planet is an incredibly thought provoking film, the imagery is haunting and rife with so much relevant social commentary. The film is set in a futuristic planet where humans are no longer the dominant species, and are seen as either pets to be controlled or pests to be exterminated. This film also boasts a memorable score by jazz pianist Alain Goraguer.
Beavis and Butt-Head Do America - The ultimate road movie, this film is a personal favorite and always makes for an enjoyable watch. It has a killer soundtrack that includes artists like White Zombie, Rancid, No Doubt and AC/DC.
Yellow Submarine - This is a childhood favorite of mine, I love the strange world that was created in this film, and of course the soundtrack album is enjoyable to listen to on its own.
Movies & Music - Question of the Week
Which of the following animated films were NOT directed by Ralph Bakshi?
Last Week's Trivia Answer:  Sting