As 2022 approaches, changes are on the horizon for the OverDrive Reading Apps that connect you to eBooks, Audiobooks and eMagazines. The OverDrive App will be removed in December 2022 and OverDrive will begin to provide support and updates only to the  Libby App. The Libby App is OverDrive's most updated app for connecting seamlessly to your favorite eMaterials with advanced syncing, tags and searching capabilities. The OverDrive App will be removed from all App Stores (Google, Microsoft and Apple) on February 1, 2022. From February 2022 to December 2022, the OverDrive App will continue to be functional but OverDrive will be encouraging users to transfer their content over to Libby. We encourage all current users of the OverDrive app to be ready for this migration to the Libby App by December 2022.
Attend a webinar with a Libby Expert:
Libby experts from OverDrive will be holding

Get Started with eBooks and Libby - The One Tap Reading App on Tuesday, November 16th at 10 AM PST to help you access the library's digital collections and eBooks through the Libby App. Registration is free and open to everyone! A recording will be provided to everyone who registers for the event. 
If you are an OverDrive App user, here are a few helpful tips: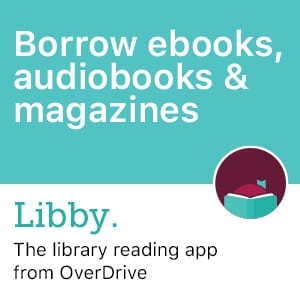 The Santa Clara County Library District is here to help during this App transition. If you have any questions or need assistance, we invite you to Ask a Librarian or visit our Online Library 24/7 Help section!