Updated Information Posted on 1/26/2021
---
As 2022 approaches, changes are on the horizon for the OverDrive Reading Apps that connect you to eBooks, Audiobooks and eMagazines. The OverDrive App will be removed in December 2022 and OverDrive will begin to provide support and updates only to the  Libby App. The Libby App is OverDrive's most updated app for connecting seamlessly to your favorite eMaterials with advanced syncing, tags and searching capabilities. The OverDrive App will be removed from all App Stores (Google, Microsoft and Apple) on February 1, 2022. From February 2022 to December 2022, the OverDrive App will continue to be functional but OverDrive will be encouraging users to transfer their content over to Libby. We encourage all current users of the OverDrive app to be ready for this migration to the Libby App by December 2022.
Attend a webinar with a Libby Expert:
If you are an OverDrive App user, here are a few helpful tips: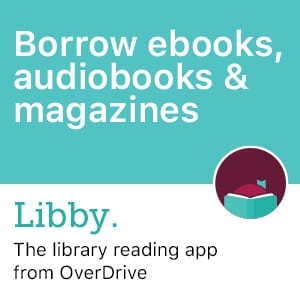 Getting Started With Libby is easy! The Online Library 24/7 section of our library website features guides on how-to start and how-to troubleshoot issues. You can also find helpful how-to guides to follow along with in our

Video Tutorials.

You may be asking yourself how these apps differ, and OverDrive has a great summary of the

benefits you get from switching to the Libby App!

 

Don't worry - moving your content from the OverDrive App to the Libby App is quick and easy!

Logging into the Libby App will show your OverDrive content currently checked out. If you would like to sync your Wish List, you can find a guide from OverDrive here.

 If you would like help during this transition, just

Ask a Librarian! 
The Santa Clara County Library District is here to help during this App transition. If you have any questions or need assistance, we invite you to Ask a Librarian or visit our Online Library 24/7 Help section!
---
Update on 1/26/2022:
Libby is not currently available to download from the Amazon Appstore. OverDrive has requested information and a timeline for approval from Amazon but has not yet received an update. In the meantime, Kindle Fire users can stream ebooks, audiobooks, and magazines in their browser from libbyapp.com, opens a new window or SCCLD's OverDrive website.
Patrons can also deliver Kindle Books to a Fire tablet from a device that supports Libby or from libbyapp.com, opens a new window (US only).
The OverDrive app will not be removed the Amazon App Store on February 23, 2022. It will continue to be available from the Amazon Appstore until further notice.