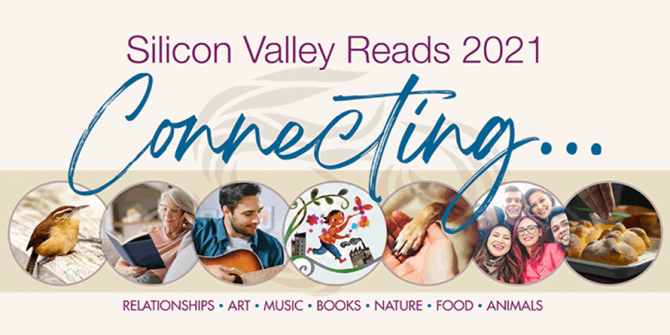 Celebrate Connections by Reading Together in the Silicon Valley Reads 2021 Program!
Everyone is encouraged to read any of the ten books during the program. Read with family, share with friends, join a book club! Adults, kids, and teens can read together and share stories of connections – connections to places, ideas, and each other!
There are also many events scheduled throughout the program. Check out our events calendar for SVR events at SCCLD locations, and visit www.sccl.org/svr for all the program details!
How to Participate:
Register in Beanstack (or log in, if you already have an account) and enroll in Silicon Valley Reads 2021: Connecting....
Log 1 book and complete the "Write Your Thoughts" activity
It's that easy!
The program kicks off on January 28 and runs through April 1.
Be part of the community of readers throughout Santa Clara County. Happy reading!
Silicon Valley Reads 2021 Book Selections:
---