Are you planning a road trip with kids this summer?  Consider some of these fun activities to break up the monotony of a long road trip. 
Look at Google Maps (satellite setting) or Google Earth to explore where you are going ahead of time.
Encourage kids to look at a paper maps or an atlas such as National Geographic Kids Ultimate U.S. Road Trip Atlas:  Maps, Games, Activities, and More for Hours of Backseat Fun by Crispin Boyer.
.
.
.
.
.
.
Tell jokes.  Get some new jokes with books from the library!  You can even download joke e-books (Go to sccld.org, search "jokes", limit the search to "audience" and "children" in the left column, and limit the search to "e-books" in the left column) such as Knock-Knock Jokes for Kids by Rob Elliott.
.
.
.
.
.
.
Have a family discussion on various topics.  Try The Book of What If...?  Questions and Activities for Curious Minds by Matthew Murrie for some conversation starters.  This or That?  Book 2 by Brandon T. Snider gives choices between two equally unappealing options that you can discuss!  This or That? 4 by Michelle Harris is an e-book of wacky choices.
.
.
.
.
.
.
Take some hikes along the way.  We have a lot of guidebooks on cities and states including short hikes to waterfalls such as Hiking Waterfalls in Northern California by Tracy Salcedo-Chourre.
.
.
.
.
.
.
Bring some brainteaser cards or Weird But True books such as Weird But True!  USA:  300 Fascination Facts About the Fifty States.
.
.
.
.
.
.
Read some Encyclopedia Brown mysteries such as Encyclopedia Brown:  Super Sleuth by Donald J. Sobol.  These are short stories that you can read out loud to the family.  Then, everyone can guess how Encyclopedia Brown solved the mystery.  Check the back of the book for the answers.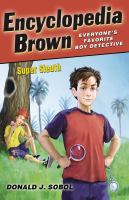 .
.
.
.
.
.
Stop and go geocaching along the way.  Geocaching is an outdoor treasure hunting game using GPS-enabled devices.  Go to geocaching.com to learn how to download the app and how to find where geocaches are hidden.  Cool Maps and Geocaching:  Great Things to Do in the Great Outdoors by Katherine Hengel is a kids friendly book to explain how geocaching works.
.
.
.
.
.
.
Check out the activities in these books:  52 Fun Things to Do in the Car and 52 Fun Things to Do on the Plane by Lynn Gordon are e-books.  Books include  25 Things to Do Outside by Paul Mason, The Way Cool License Plate Book by Leonard A. Wise, Fun on the Run: Travel Games and Songs by Joanna Cole, Cars, Signs and Porcupines! by Ethan Long (an I-spy type picture book), Car Smarts:  Activities for Kids on the Open Road by Edwin J. C. Sobey, and Carschooling: Turn Travel Time into Learning Time by Diane Flynn Keith (best for older elementary).
.
.
.
.
.
.
.
.
.
.
.
.
Include some crazy buildings and wacky roadside attractions.  Before you leave, research to see if there are any strange buildings or unusual museums along the way.  Here are some books to explore:  125 Wacky Roadside Attractions, Totally Strange Buildings by Lisa M. Herrington, Buildings in Disguise:  Architecture that Looks Like Animlas, Food, and Other Things by Joan Marie Arbogast, and Crazy Buildings by Michael J. Rosen.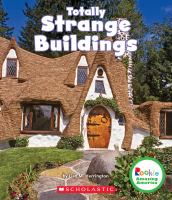 .
.
.
.
.
.
Have a paper airplanes flying contest at a rest stop.  Look at The Flying Machine Book by Bobby Mercer for inspiration.
.
.
.
.
.
.
See my Camping Fun with Kids blog for more outdoor activities!