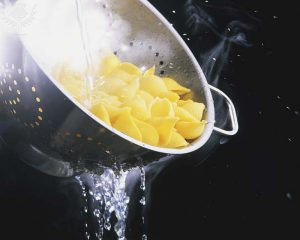 If you love pasta, you may want to celebrate National Pasta Day on October 17!  SCCLD has some great resources to help you celebrate!
Children may enjoy the following books:
PETE THE CAT AND THE PERFECT PIZZA PARTY
On order-holds may be placed.

Tony and the Pizza Champions
Author owns local restaurants!

ABC Pasta
Introduces the letters of the alphabet with circus performers made out of pasta! 

The Little Red Hen (makes A Pizza)

Pasta is so versatile that it can be combined with almost any flavor and protein-beef, chicken, pork, or shrimp.  Check out some cookbooks:
For factual information about pasta, try one of SCCL's databases such as U.S. History (Gale in Context).  The steps to access this database are:
Go to sccld.org.
Click on "Online Library 24/7" on the Toolbar.
Click on Subject: "History".
Scroll down and click on "U.S. History (Gale in Context)".
In the first reference article by Luisa Del Giudice that appears for the Encyclopedia of Food and Culture (Vol 3), learn about the history of dough vs. pasta!
To see a short video of how to make pasta, search "Pasta Machine", then click "Homemade Pasta"!
Enjoy the day, and don't forget to eat pasta!