Whether you say Hello! or Good-bye! it's a storytime, anytime with the Storytime Seedlings Podcast!  For a handy printable storytime resource, click here.
1. Listen to the Podcast

-

Episode 7- Hello! Good-bye!-

Storytime Seedlings 
2. Say Hello to Picture Books  

Two Little Birds     
Two little birds, sitting in a tree
[hold up a finger from each hand]
My name's Lucy.
[bend one finger as if it's talking]

My name's Lee.
[bend the other finger as if it's talking]

Hello, Lucy.
[address the first finger]

Hello, Lee.
[address the second finger]

Goodbye, Lucy.
[put the hand of the first finger behind your back]

Goodbye, Lee.
[put the hand of the second finger behind your back] 
   Source:  Oxford Parents, Oxford University Press 
This is a rhyme that can be used with children of all ages. It is a traditional rhyme in English and it uses language that children first learn when they learn English. It has simple actions and you could make little finger puppets (PDF, 403KB) to use with the rhyme.
4. Early Literacy Tip: 
Coping with Transitions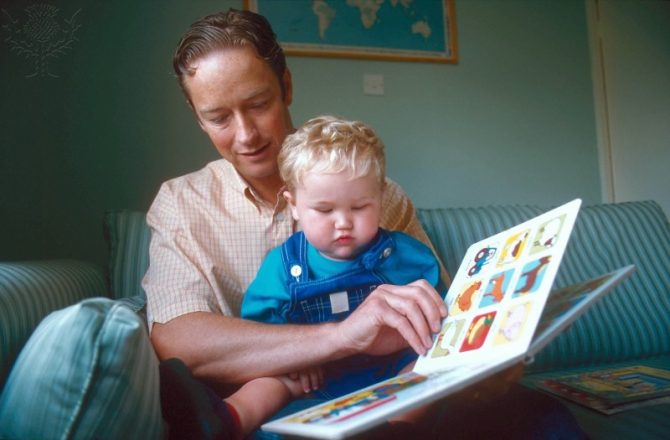 We talked about the importance of helping children cope with transitions, whether from one activity to another (playing to going to the dinner table) or going to a new school or moving to a new house.  There are ways to ease into transitions by creating routines or continuing routines but letting them evolve as a child gets older. A goodbye routine might be giving your child a special hug and kiss just before you part, but can evolve into pat and a smile by the time they are "big kids."  Coping with transitions can help if you offer steps along the way—like offering a snack to stop play, then continue to the next step when they are rested and calmed enough to move on.  Simple songs are fun – for cleaning up (Clean up, clean up, everybody clean up) or going to bed (its time to go bed, its time to go bed, heigh-ho the derry-o, its time to go to bed).  As you show your child the way to cope, they will develop their own internal transition coping skills. 
   See you in Storytime!  Lauren

Hello!
I'm Lauren Teixeira, Children's Librarian and Podcaster.
Find more Seedlings podcast episodes on my blog page:  sccld.org/author/laurenjoan/
You can also find episodes of the Storytime Seedlings Podcast through your favorite podcast site (Apple Podcasts, Google Podcasts, Stitcher, Spotify, Listen Notes, and TuneIn), subscribe today!